About us
.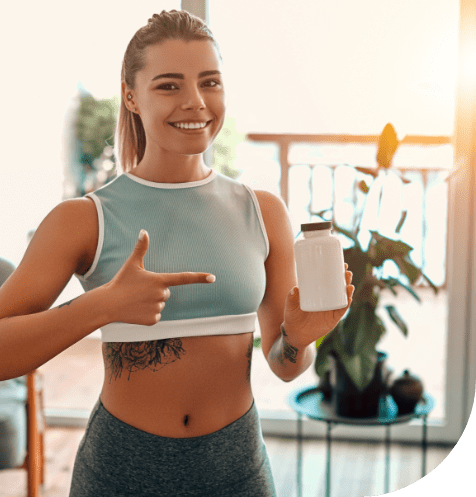 Well Catered Digital Health Marketing Agency
.
The world is changing and so should the way we do business. Technology and digitalization have paved way for alternative and easier ways to engage and interact with customers. That is why we at WebImpact utilize the wonders of email marketing and marketing automation to attract, engage and connect our clients from all over the world with their target audience. We strive to be a world-class brand recognized in the marketing space as a leading name, offering indispensable valuable content.
What we do
.
Email Marketing That Impacts
.
At Webimpact, we believe that the most formidable way to reach our target audience, is by engineering direct email campaigns and activities which inform our clientele's target market about offers and services. We strive to develop growth-first, data-driven approaches aimed at lead generation and overall business growth, by taking advantage of email messages and automation. Our efforts yield great results as our clients are able to build an online community of loyal customers.
By creating targeted email offers, we are able to not only engage but also drive revenue in an easy way. It is that simple. Our formats and approaches are easy to measure, share and track from our client's global audience.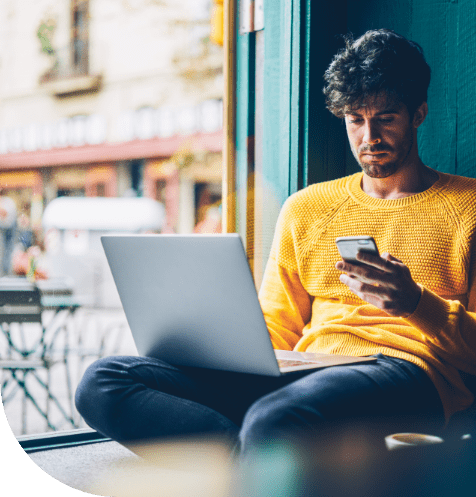 What We Offer
.
We offer a range of services aimed at business growth and market expansion.
They include:
Email Campaign Management
.
At WebImpact, we handle a range of email campaigns which include various interconnected activities ranging from building an email list through lead generation strategies to preparing an email message to its deployment. Our services are carried out with impeccable execution, and deliver top-notch results.
As studies have shown, email marketing is up to 40 times more effective than social media, and the buying process happens 3 times faster than on social media. Our intricate email marketing campaign model helps our clients estimate the total possible impact of multiple advancements and developments in diverse areas via email metrics such as:
Number of active subscribers
Number of inactive subscribers
List size
Open rates
Revenue
Profit
ROI
Conversion rates
Number of new subscribers etc
Upon completion of the analytics, we formulate strategies to enhance improvements in areas which would deliver the best results for our clientele's organization.
List Building
.
Part of our marketing strategy involves creating landing pages and sign-up boxes which enable prospective customers in the varying niches of our clients to opt-in for offers, promos and other services. This is a high-quality effort that craves attention and time.
In order to minimize churn rate, and to ensure a steady increase in the list strength, viable list-building strategies and procedures are implemented around the clock. This ensures that our clients not only retain their customers, but also grow their reach.
Email Open Rate Boosting
.
A long email list is ineffective without a fair open rate. Thus, we ensure our clients' subscribers take the desired action by opening the email offers. To maximize the opening rate, we employ certain primary drivers which include:
Address lines:

Having assisted our clients in building a relationship with their subscribers by providing valuable content and offers, they therefore tend to gravitate towards opening our clientele's emails.

Email subject:

Our catchy subject lines which appeal to the readers' emotions, give subscribers a run-down of the email's value and content.

Email preview:

Imbedded in our email campaigns are spot-on previews which detail the purpose of all our emails. The effectiveness and efficacy of our previews go a long way in influencing the customer's decision.

Consistency:

We are consistent in offering the best to our clients; the effect of which is the growth of our clients' email list and satisfaction of their diverse customers and market.
Click-Rate Optimization
.
The days of getting an "intern" to oversee your content strategizing are over. At Webimpact, we are poised to creating influencing email content which adds real value to the customer experience, and delivers your brand promise. Once our clients' email subscribers have opened the email promotion, our valuable content guides them to clicking through the romotion. We do so by offering:
An incentive for the offer
Keeping content relevant and customer-personalized
Avoiding too much copy
Focusing on clear communication of what the offer requires of the customer
Being convincing without being excessively persuasive
Development and Implementation of Test Plans
.
At WebImpact, we embark on testing which is an essential part of email marketing strategy. We ensure our clients' campaigns are foolproof, in order to achieve the best of results, such as significant increase in open, click-through and conversion rates.
By carrying out tests on the headings, use of testimonials, email list sources, subject lines and the location and content of calls to action, we are able to certify the strength of the campaigns.
We question our clients' campaign goals and how certain improvements can impact the results.
Our Methods and Approach
.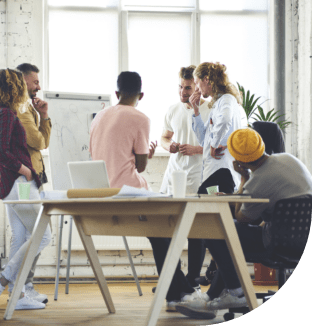 Good Campaigns Take Effort
As the saying goes, nothing good comes easy and following that principle, we believe that the most successful campaigns take time to build, groom and strategize upon. Our campaigns being ones which yield great results, are consistently planned and sustained over long periods of time.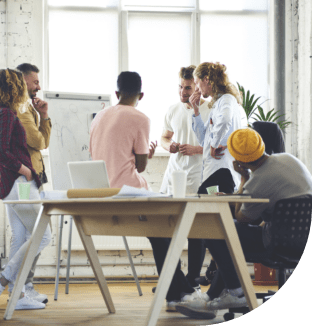 Value Optimization
WebImpact is poised at offering maximum customer lifetime value regardless of the cost. By addition of upsells, tripwires and other forms of profit maximization, we generate long lasting and viable value.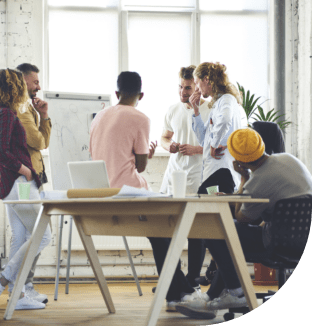 Data-Driven Optimization
To achieve stellar results which generate indelible value, our experts analyze real time campaign data to foster action driven insights that drive our campaign.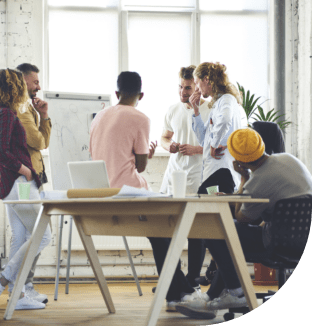 Speed, Speed, Speed
The quest to achieve the best results are sometimes bound to lead to slow paced work and paralysis by analysis. Determined to remain at the top of our game, we build our campaigns with speed and efficiency in mind. We analyze the data and act accordingly in order to keep our clients beaming with smiles.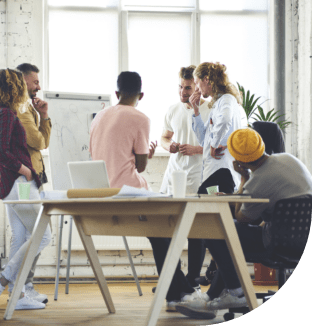 Helping and Growing Together
As a brand, we believe that our most important mission is to take advantage of tools and properties in order to develop content which adds value to the customer's life, at the same time, fostering our clientele's growth and profit generation.
We are WebImpact; let's grow together
.
Contact us
.
Company informations.
Visit us for a coffee
Web Impact Sp. z o. o. Sp. k.
28 Rynek Główny st.
31-010 Kraków
VAT ID: 6762556673
KRS: 0000754465
contact@webimpact.llc
Get in touch